Give the gift of bliss this holiday season
Download and print the gift card to gift a TM course this Christmas.
Once printed, enter your details onto the gift card and then gift away.
When your chosen person takes the TM course, they can show the gift card to their TM teacher, and then the TM teacher will be in contact with you to organise the finance.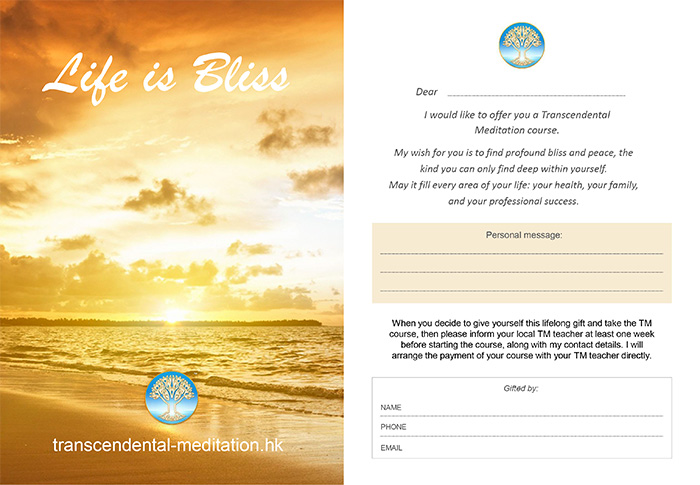 Register for a free no-obligation introduction seminar